Verona Island Charter Services Homepage
Enjoying the way life should be !!
Verona Island Charters is a private charter serving 2-4 clients that want personal attention in every detail. Watching eagle fleg their young to Fishing for stripers on the Penobscot River and Bay(Maine USA) . Please feel free to contact me .
If you're looking for the authentic Maine experience, THIS IS IT !!!! Incomparable Penobscot River and Bay, perhaps the most scenic body of water on the eastern seaboard. Penobscot Bay features scores of islands, dozens of historic lighthouses, and hundreds of quiet little protected harbors. It's the only place on the east coast where coastal mountains meet the sea. Ospreys and bald eagles nest high in the spruces along the rugged shores, Puffins once again make the islands their home, and harbor seals complete their annual pilgrimage to quiet coves.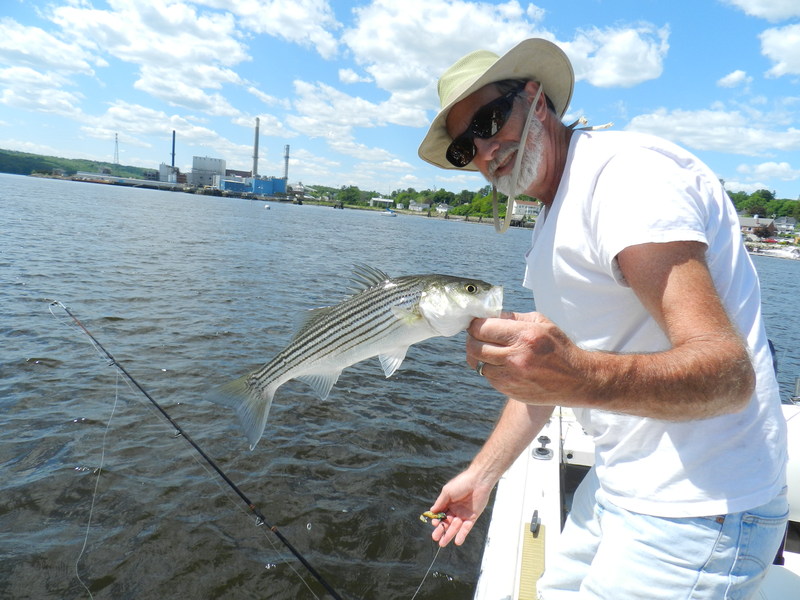 Striper from Penobscot River
Follow us on Facebook
Cetacea putting in at the Searsport Boat launch Searsport, Maine .